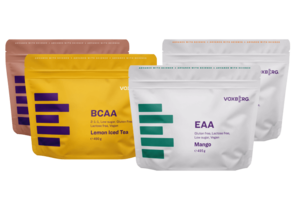 Amino acids
Amino acids are the basic building blocks of proteins and are essential in the body during muscle growth and regeneration. They must be supplied to the body before, during and after training. Voxberg's BCAAs and EAAs contain only natural flavors and colors, have low or zero sugar content, are gluten- and lactose-free, and are suitable for vegans.
Best-selling products
These products are loved the most by our customers.