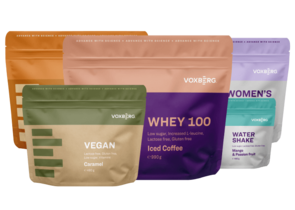 Protein Shakes
We produce our protein shakes from animal and vegetable sources, with a minimum of sugar and most without added dyes and with natural aromas. We also think about the specific preferences and needs of your body, such as protein for the female body, vegan protein or complex protein nutrition.
Best-selling products
These products are loved the most by our customers.